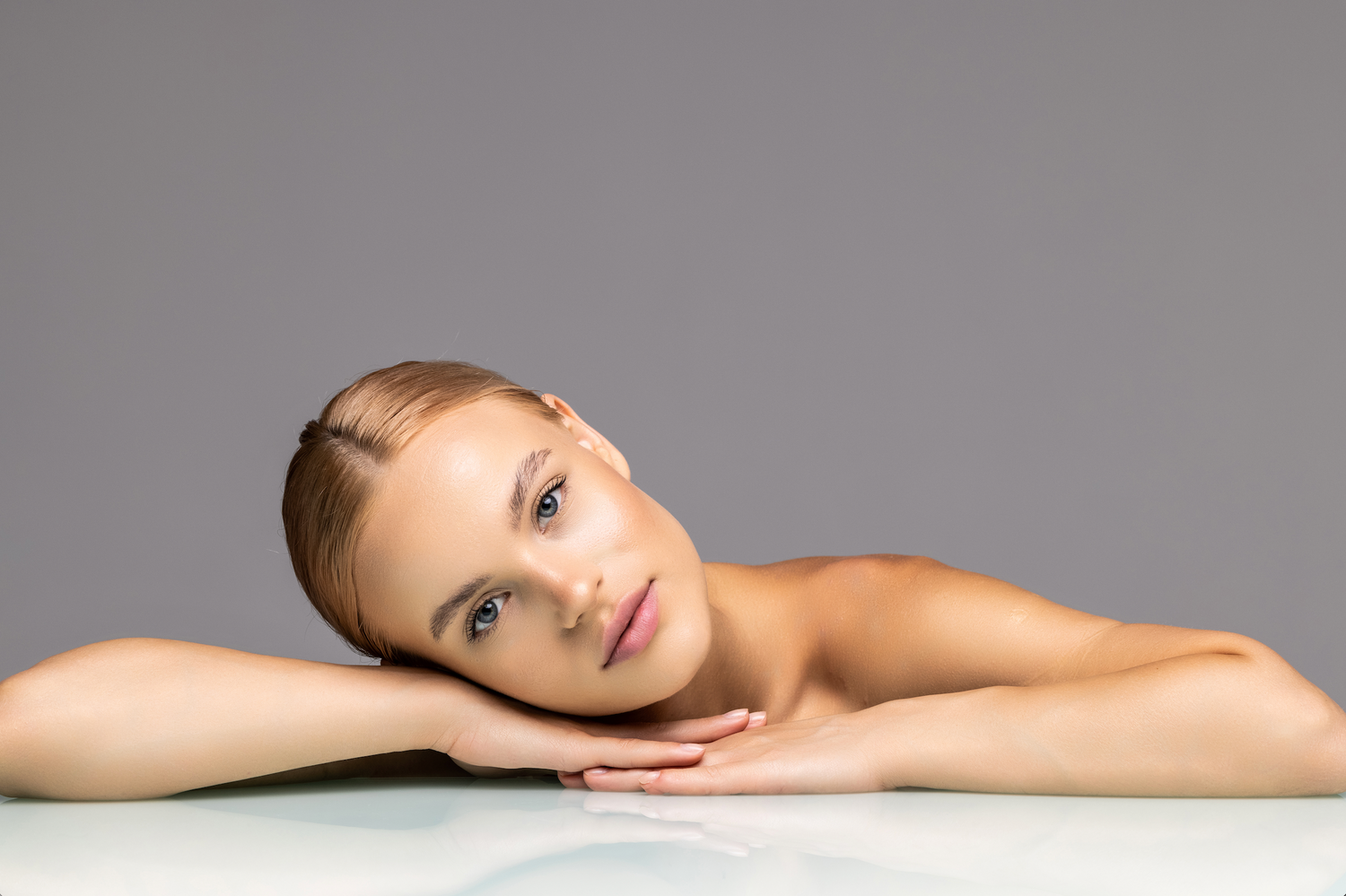 spray tanning
GLOWING SKIN IS ALWAYS IN
Achieve a flawless, sun-kissed glow effortlessly with airbrush tanning at Vail Skin And Lashes. Our safe and effective alternative to harsh ultraviolet lights or natural sun exposure provides you with a perfect, luminous tan just in time for pool season. In just 30 minutes or less, our skilled technicians will expertly apply a long-lasting and glamorous tan using our state-of-the-art airbrush tanning technique. Say goodbye to harmful UV rays and hello to a beautiful, bronzed complexion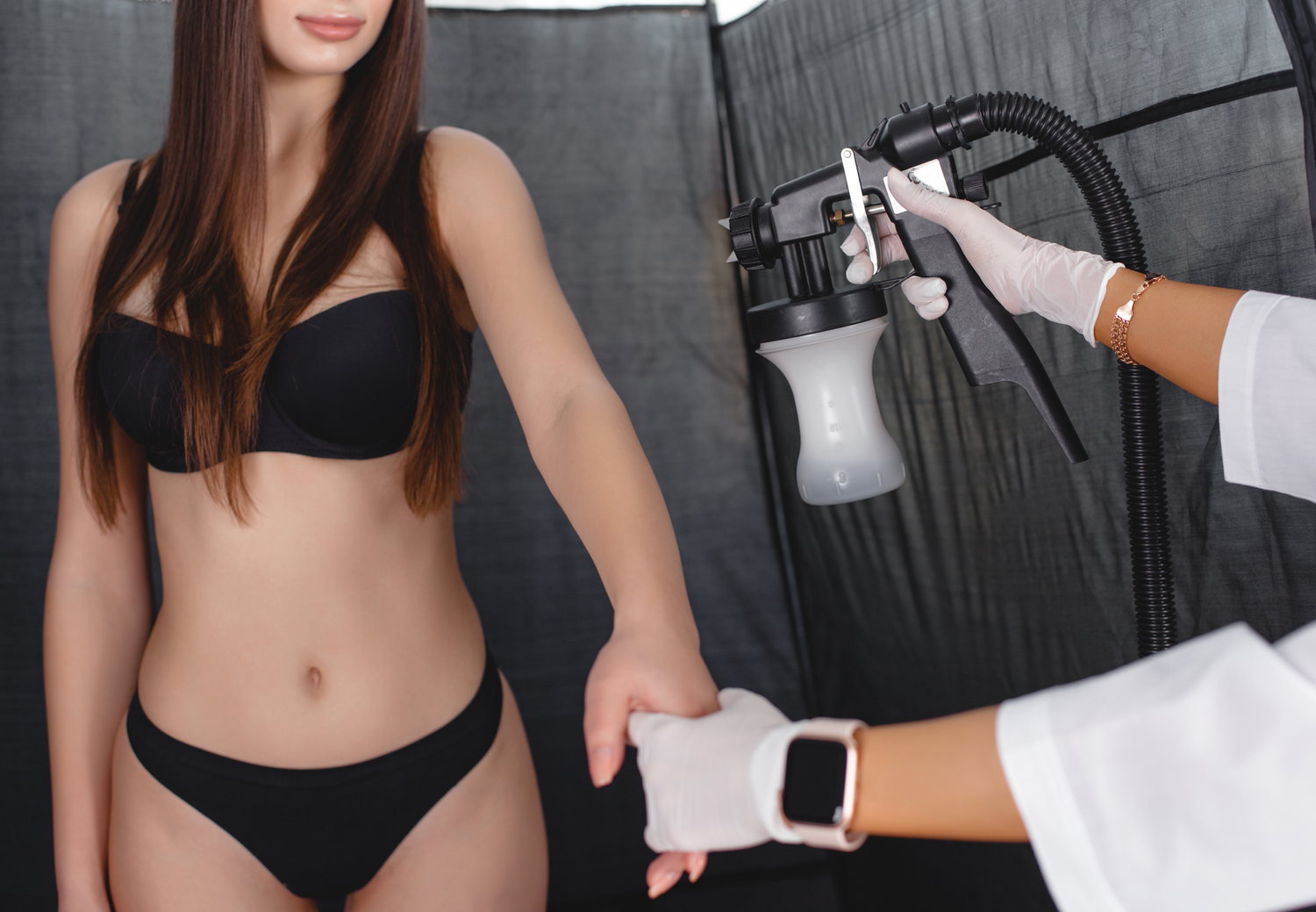 How long does a spray tan last?
Enjoy the beautiful results of spray tanning, with its temporary effect lasting between 7 to 10 days, providing you with a safe and sun-kissed glow. While it doesn't offer protection against the sun's rays, spray tanning is a popular choice among celebrities and models who desire a flawless and customized tan. At Vail Skin And Lashes, our spray tanning services deliver exceptional results, ensuring you achieve the color you desire.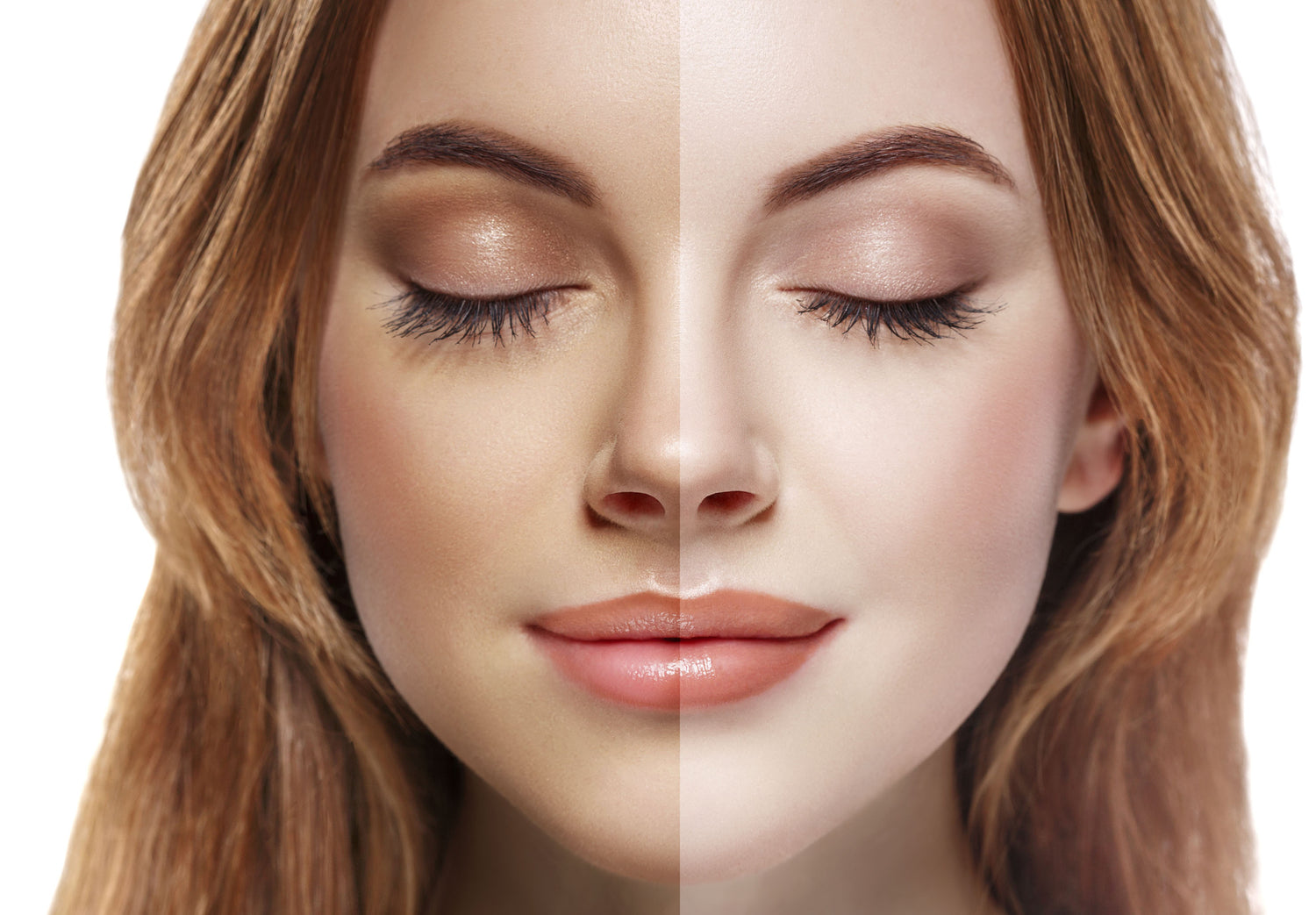 why spray tan?
Restore your radiant, sun-kissed glow safely at Vail Skin And Lashes, without compromising your health. By eliminating prolonged UV exposure, you significantly reduce the risk of developing skin-related cancers, including melanoma. Our spray tanning services offer a life-saving alternative that keeps you looking beautifully bronzed. Additionally, we understand the importance of maintaining a flawless tan. To avoid unsightly streaks, we recommend proper preparation and maintenance. Exfoliate and shave before your spray tan appointment, and use a moisturizer specifically designed for sunless tanning. With our expert guidance and high-quality products, you can enjoy a stunning tan while keeping your skin healthy and glowing.
Before & After Tips
Before - PREP YOUR SKIN

For best results, exfoliate before your session and focus on the driest areas — elbows, knees, hands, feet and the backs of your ankles. Try to avoid waxing or other spa treatments the day of your spray tan.
The day of your spray tan, don't use moisturizers unless they are specifically formulated for sunless tanning (i.e., oil‑free).
before - what to wear

Avoid wearing perfumes, deodorant or makeup that can create a barrier for absorption. Avoid wearing tight clothing and shoes such as boots, socks or tights, which may rub off some of the spray tan and cause uneven results.
Wear dark, loose-fitting clothes. If possible, wear nail polish. Even if your nail polish is clear coat, it will help protect your nails from discoloration.
after - Avoid the following

Avoid the following for the defined time period:
Bathing or swimming:At least 4 hours.
Activities that make you sweat heavily:At least 4 hours.
Chlorine:Swimming in chlorinated pools will quickly break down your spray tan. We suggest avoiding entirely, if possible.
After - KEEP YOUR GLOW LONGER

Moisturize daily with a post-sunless product. Beware: Drugstore lotions may contain oils and other ingredients that can shorten the life of your spray tan.
Avoid body washes that contain harsh soaps, exfoliants or oils. These ingredients can also shorten the life of your tan. We recommend using soaps that are especially formulated to extend the life of your tan.
Avoid using pore strips, bandages and exfoliants (until you're ready to spray again).