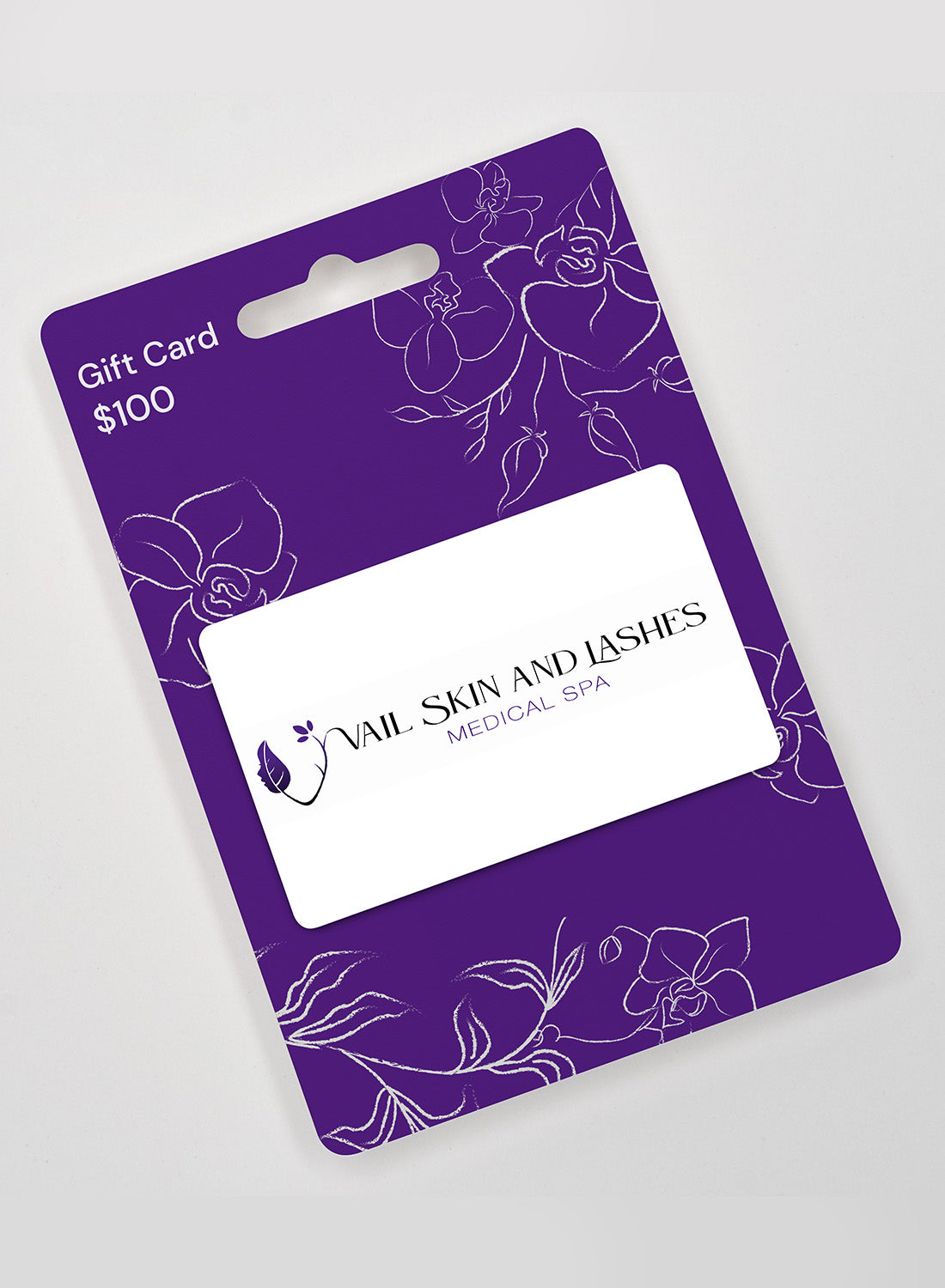 gift cards
Pamper yourself, a loved one, or a friend
At Vail Skin and Lashes, we offer the perfect solution for gift-giving: our customizable gift cards. With our gift cards, you have the flexibility to choose any desired amount, making it a truly personalized present. Whether you want to treat your loved ones to luxurious spa services or high-quality spa products, our gift cards can be redeemed for both. Give the gift of relaxation, rejuvenation, and self-care, allowing your recipients to indulge in their preferred spa experiences or select their desired skincare products.
PURCHASE A GIFT CARD
You will be redirected to MINDBODY to purchase.