NEW LASH EXTENSION PRICES EFFECTIVE MAY 1ST 2023
Lash extensions appointments with Nicki now include a BIOMAT® restorative thermo therapy session. Infrared heat, combined with amethyst crystal negative ions, form the most relaxing, healing and detoxing experience yet!
Can be added to other appointments too! Starting at $49.
Vail Skin And Lashes Medical Spa in Avon, CO is actively searching nation wide to hire talented Lash Artists.
Please call or email owner Nicki Mills at 970-977-9288 nicki@vailskinandlashes.com for more information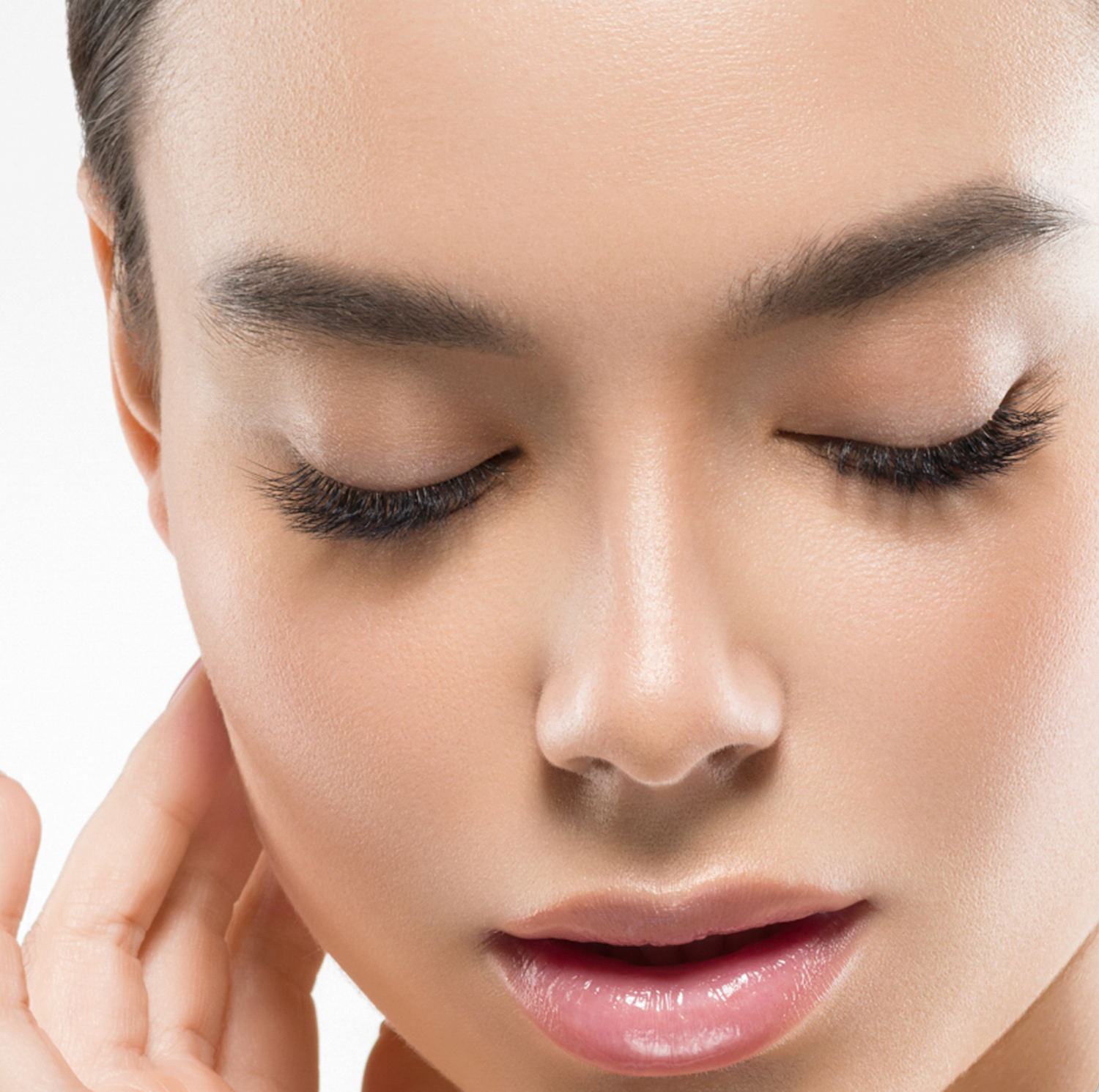 love your lashes
BEAUTIFUL LASHES ARE JUST A BLINK AWAY
Vail Skin and Lashes is the best lash extension location in the Colorado Rocky Mountains. We only use Xtreme Lashes® Eyelash Extensions - a revolutionary product that will provide you with longer, thicker, luscious and natural looking eyelashes.
Click to learn more about Xtreme Lashes Eyelash Extensions
GLAMOROUS GUEST REVIEWS






The most enjoyable Lash Extensions experience I have had in years. Fantastic customer service and professionalism. Nikki listened to what I wanted and did an amazing job. I went to work the next day and got compliments all day long. So pleased with this salon. Thorough and immaculate. Thank you!!!

Marianthy Katsiafas
Finally decided to try a full set of lash extensions. I Freakin love my lashes!!
Once you go lash you never go back! It is so easy to get up and look like you did your make up and feel just a little bit younger and prettier! Nikki and her team are amazing. Highly recommend.

Court O'Brien
Nikki is fantastic I love my new lashes. She's right I'm going to become addicted. She gave me the classic style to start. During my upcoming two week appointment I'm going to ask her to make them a little more bold. She offers a wide range of services and looking forward to doing more with her. Oh, and her creamy pencil eyeshadow. Don't leave without it. I no longer use my other eyeshadow palettes. Thank you Nikki. Looking forward to my next visit.

Shawna Palmer
I had lash extensions with Nikki. For my first set she gave me her standard look, it was stunning full and glamorous. For my next set I wanted something more natural and she listened and gave me my dream lashes. I was getting married that week and it was so nice to not have to worry about my lashes. I felt beautiful and still very much me. She did a perfect job!

Molly Lewison
I have used Nikki on several occasions for eyelash extensions and have never been disappointed. Not only will you find the service and friendliness to be fantastic, but also her willingness and flexibility to accommodate clients' schedules is unmatched. Plus, the fact that you feel like a million bucks every time you leave doesn't hurt either. ;-)

Brittni Estrada
I found Nicki while in Vail on vacation. I had just had my first last extensions done before I came out and was dissatisfied with them. Figured a day off from skiing was a good day to fix them up. She gave me vavavoom lashes that I've kept up (closer to home) ever since. I greatly appreciate that she juggled other clients around to squeeze me in on the one day I had available. I definitely recommend her services and would look her up again myself when I'm next in town.

Rachel R.
What Are Xtreme Lashes® Made From?
Xtreme Lashes® Eyelash Extensions are made from synthetic polyester to replicate a natural eyelash and they are virtually weightless. Each Xtreme Lash looks exactly like a natural eyelash. They are thicker at the base and taper at the tips. Xtreme Lashes come in multiple lengths, thicknesses, colors and curls to match your client's natural lashes. There are over 250 styles to choose from to provide the ultimate custom look.
medical grade adhesive
Xtreme Lashes® Eyelash Extensions adhesives are made from the same ingredient used in sutureless wound closure by medical doctors. Our adhesives are specially formulated for safety, longevity and flexibility. A microscopic amount is used to attach each Xtreme Lash® to the natural eyelash, the adhesive never touches the skin.
WHAT CAN I EXPECT AT MY EYELASH EXTENSION APPOINTMENT?
EVALUATION

Prior to application, the technician will go through all the risks and benefits of having eyelash extensions before applying them, and also ask about any conditions you may have that would make eyelash extensions unsuitable for you. We will also ask you to remove your contacts if you wear them.
DECIDE ON EXTENSION LENGTH AND CURL STRENGTH

Your lash artist will start the process by asking you what kind of look you're going for, whether that be more glamorous or more natural. Based on your desired look, you'll choose an ideal length and curl strength for the extensions. Keep in mind that your artist may decide to use up to 3-4 different extension lengths, concentrating longer extensions on the outer corners and shorter extensions on the inner eyes. 

CLEANSING THE EYE AREA

Your lash artist will have you lie down and ensure that you are in a comfortable position. Then, they will cleanse the area to remove any makeup, oil, and germs from the area. It's helpful to your artist if you arrive makeup-free to your appointment. 
APPLYING THE EYE PADS

Your eyes are closed for the duration of the process, which typically takes 1-2 hours, depending on the number of extensions your lash artist is applying. To prep for the actual application, you lash artist will apply an under-eye pad to your lower lash line to keep your lower lashes out of the way and provide a contrasted background to work against (it's easier to see your lashes against a crisp white background). 
APPLICATION

Using tweezers, your lash artist will dip the end of each extension in the lash adhesive and then apply it to your individual lash. In most cases, one eyelash extension is applied per natural lash, however, more voluminous looks can require multiple extensions per individual natural lash. The application isn't painful.
DRYING

The lash glue dries very quickly, but your lash artist will likely have you sit for around a few minutes once all of the extensions have been applied. Some lash artists like to point a small, handheld fan at your extensions to speed up the drying time, while others prefer to let the glue air dry. During this stage, your eyes are still closed. 
REMOVING THE EYE PADS

Once your lashes are completely dry, your lash artist will remove the under-eye pads and tape (this doesn't hurt at all, but let your lash professional know if you tend to experience sensitivity in this area so they can practice extra caution). Once removed, your lash artist will likely brush through the lashes with a spooly, then you'll be asked to slowly blink your eyes open.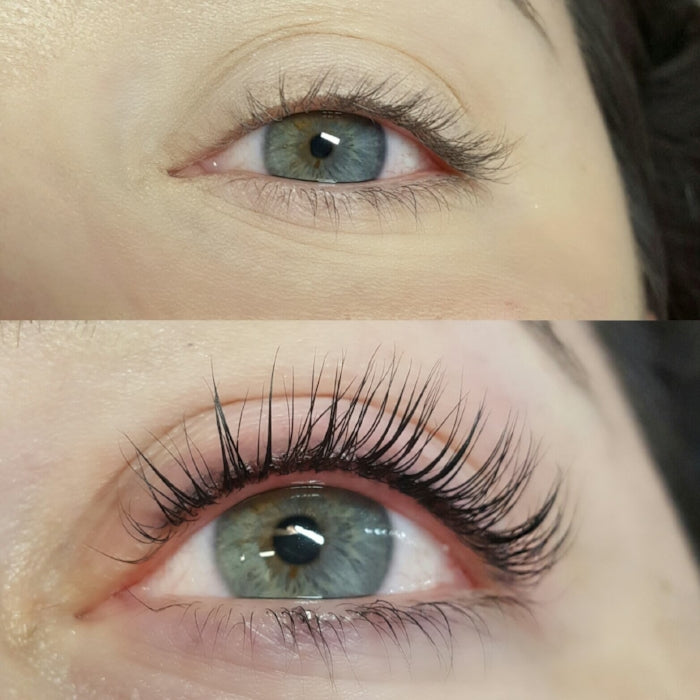 QUICK & EASY ENHANCEMENT FOR LASTING RESULTS
LASH LIFT & TINT
Enhance the natural beauty of your eyes with our cosmetic procedures at Vail Skin And Lashes. Regardless of the length or thickness of your eyelashes, our expert services such as eyelash tinting, eyelash perming, and lash lifts are designed to create a stunning and natural look. With eyelash tinting, we can add depth and intensity to your lashes, making them more noticeable and vibrant. Eyelash perming provides a gentle curl to your lashes, giving them an elegant and lifted appearance
Stay educated ON Xtreme Lashes®